Belle Nuit Relation
Explore data. Clean tables. Analyse information. Get Insights.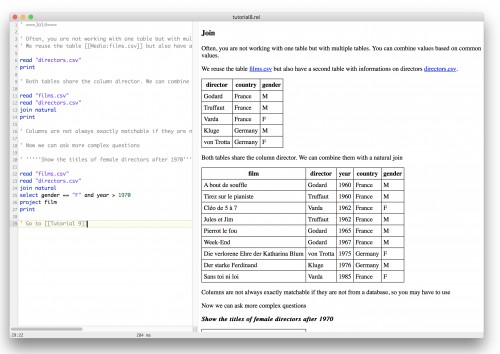 Belle Nuit Relation is a tool to work with tabular data. It works like a programmable notebook. The programming language is Relation. It is easy to learn, but still powerfull and free.
Import and export tables (CSV, Tab, JSON)
Apply relational algebra on the tables
Straightforward and interactive programming language Relation
Visualize your results on a notebook, export it as HTML
Reasonable speed for mid sized data (< 100 MB)
Belle Nuit Relation is released with the MIT license. The console application is open source.